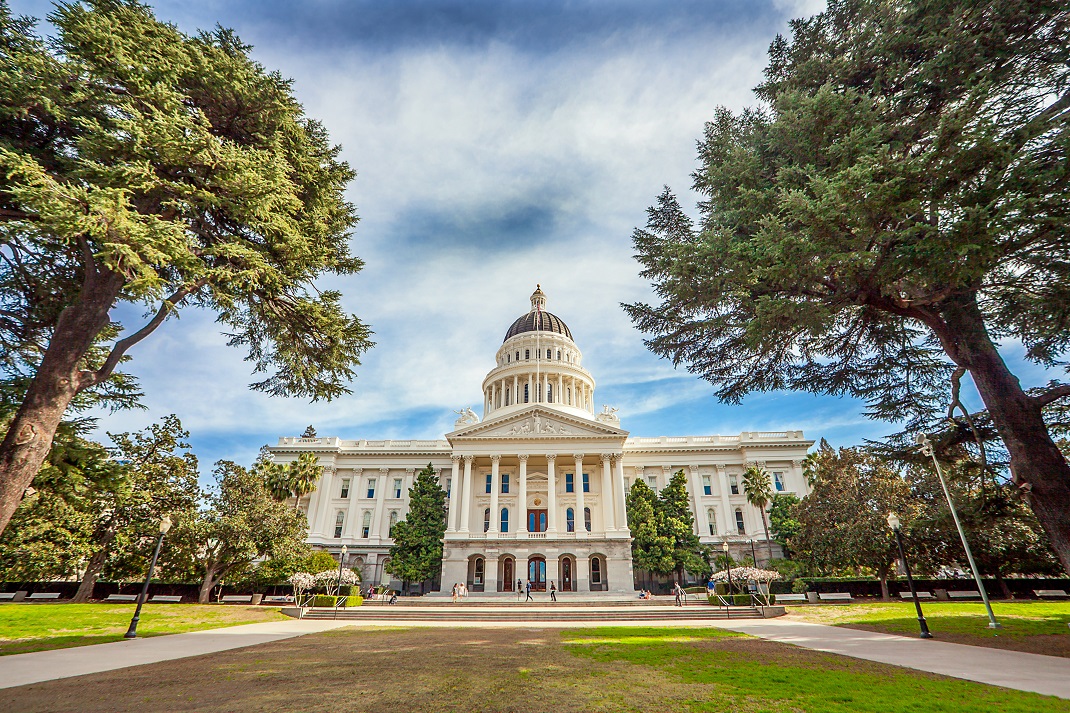 California lawmakers have reintroduced legislation designed to protect franchise operators from what some describe as predatory practices by franchisors.
Assembly bill 525, introduced April 6, is a modified version of Senate Bill 610, which was approved by state lawmakers in August 2014 but was VETOED BY GOV. JERRY BROWN. The bill attempted to redefine the conditions for termination, renewal or transfer of franchised businesses.
At the time, Brown QUESTIONED THE LANGUAGE USED IN SB 610. He also questioned whether more protection for franchise operators was needed, given current laws in place.
Brown also expressed concerned about the polarized response to the bill, which was vehemently opposed by the International Franchise Association. The IFA said the legislation created "unnecessary and unclear" new regulations for franchising across the state that would lead to costly litigation.
AB 525, however, aims to address those concerns, said Keith Miller, chairman of the Coalition of Franchisee Associations and a Subway franchise operator in California who supports the bill.
Last year's SB 610 would have limited the termination of franchise agreements only to "substantial or material breaches" of contract, for example. Brown, however, saw that language as "new and untested."
Co-authored by Assembly majority leader Chris Holden (D-Pasadena) and Assembly speaker Toni Atkins (D-San Diego), the new bill would prohibit franchisors from refusing to renew a franchise agreement unless the franchisee has failed to "substantially comply" with the franchise agreement and was given time to correct the violation.
Miller noted that some franchisors can be overzealous in citing franchise operators for violations of the franchise agreement in order to close units, leaving the operators with little in the way of compensation and no legal recourse.
"Compliance is an easy way to pick on a franchisee," said Miller.
He said that his franchise agreement, for example, requires that his front window remain clean and fingerprint-free. But after a busy lunch hour, fingerprints happen. That could be seen as a violation by some field inspectors.
"This bill would allow a judge to look at something like that and see it's not substantial," said Miller.
If terminated for other reasons, the bill would require franchisors to pay fair value for the operation or allow the franchisee to sell the business to another qualified operator. That monetization aspect was also included in last year's bill and is a key aspect of the protections franchisees are looking for, noted Miller.
Under current law, if a franchisee terminates or declines to renew an agreement, the franchisee must be compensated only for inventory, which doesn't amount to much for a restaurant, Miller said.
AB 525 is similar to franchise-relations laws in other states where protections are stronger, including those of Washington state, Minnesota, Hawaii and Illinois, he added.
As the legislation progresses, Miller said supporters plan to do a better job of telling the stories of franchise operators that have been hurt by California's weak franchise protections.
The IFA, meanwhile, remains opposed to the revised legislation, saying it would dramatically change the franchise relationship between franchisors and franchisees at the more than 80,000 franchised locations in the state.
"The IFA has serious concerns about some of the provisions included in the bill, particularly those that introduce vague and ambiguous language into the enforceability of franchise contracts," said Matt Haller, spokesman for the IFA.
Contact Lisa Jennings at LISA.JENNINGS@PENTON.COM.
Follow her on Twitter @LIVETODINEOUT
Original Source: http://nrn.com/government/california-lawmakers-bring-back-franchise-relations-bill